Senior Portraits ✅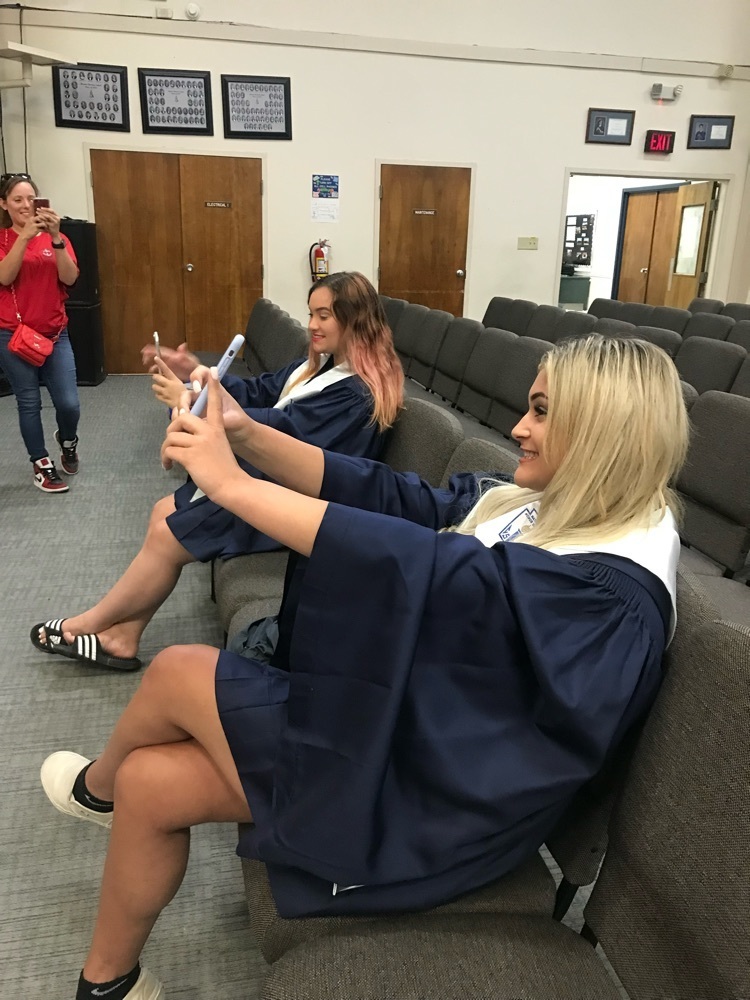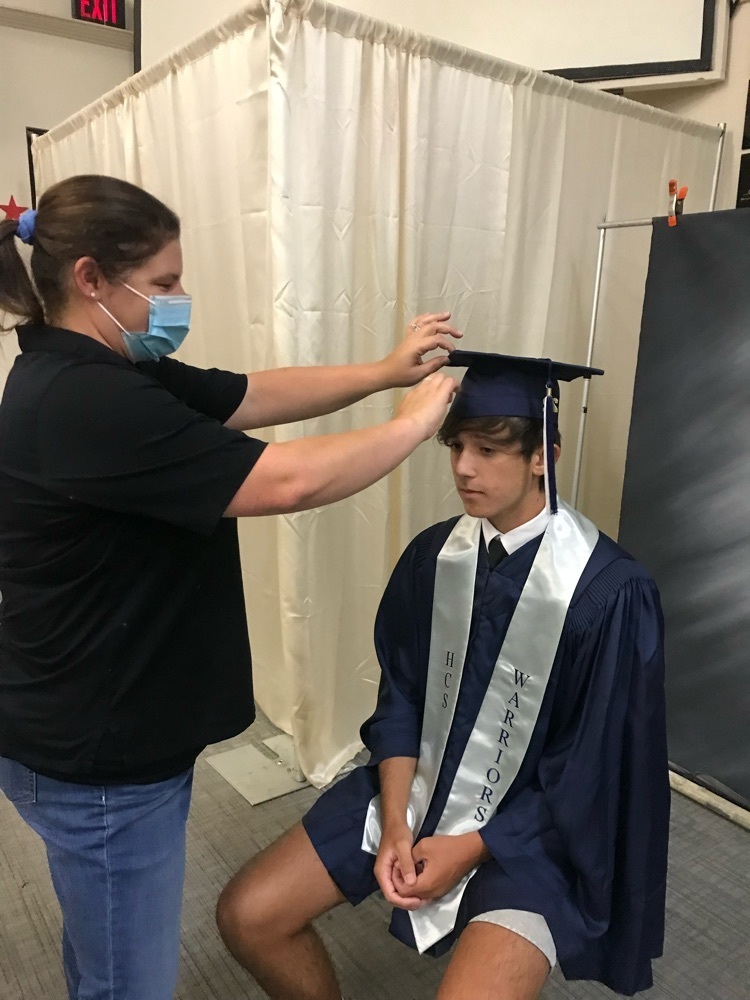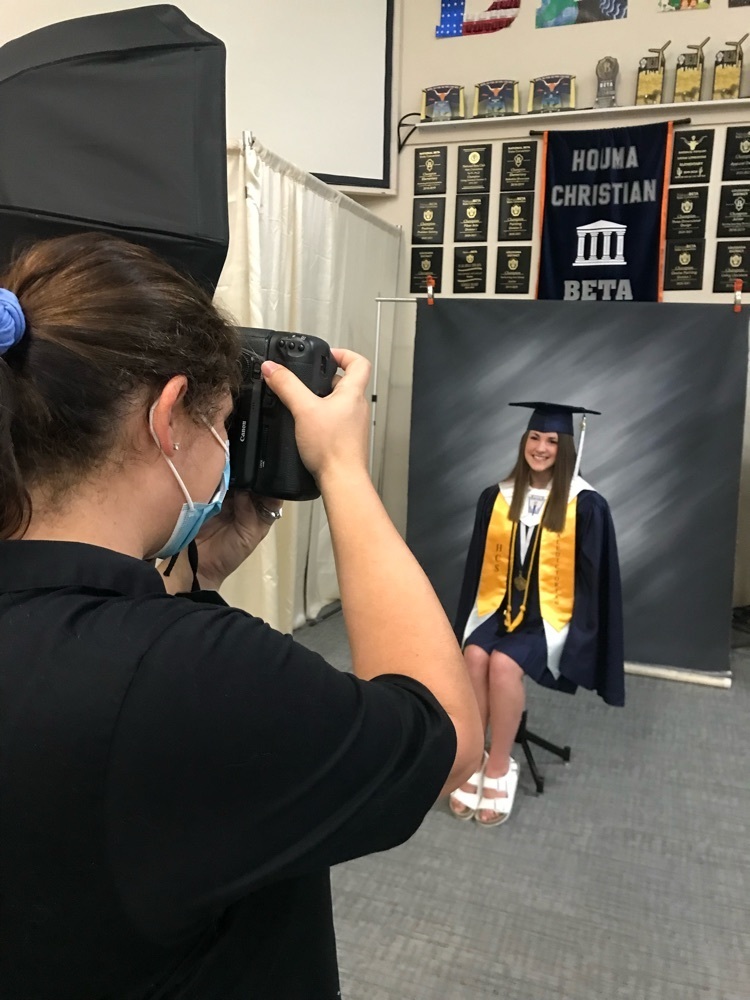 Att: High School Students and Parents (7th-12th). High School Meet and Greet is coming up this week. The High School Meet and Greet will be Tuesday, Aug. 3rd, from 8:00-10:00. Parents and students are welcome to come at any time during the designated time (8:00 – 10:00). Students will receive schedules and visit their classrooms at this time. The will also be able to set up supplies in their lockers, receive shirts, visit the nurse, band director, etc. All parents and students should enter through the front door of the gym. Student schedules will be set out on tables in the center of the gym. A New Parent Orientation Video will be posted and uploaded for viewing on the website, FACEBOOK, and school app. Hope to see you there. Blessings.

Attention parents. If your child requires medications such as epipens or asthma inhalers to be kept at school, please bring it by Tuesday through Friday morning of next week (August 3-6) between 8:30 AM and 11:00 AM. Also bring the completed medical forms at this time. If you need to print the 3 required forms, they can now be found on the Houma Christian School website or in the App under documents, then important documents and finally open the medical document file folder where you will find the PDF's to print. If you need to come at any other time or have any questions, please contact Allyson Wiltz, HCS school nurse at 985-851-7423 ext. 115.

Reminder: Tomorrow, we will have our "Back to School" Pep Rally at Living Word Church at 6:00pm. Lot's of room to social distance. Lot's of fun and a great inspiring message from Pastor Ben Bufkin.

Houma Christian School would like to congratulate Sandy Charlet for being named Head Volleyball Coach for the HCS Varsity team.

Att: Blended Academy Students/ Parents: Blended Academy parents please check your email regarding your child's conference dates/times. Email Mrs. Nina Pontiff,
nina_pontiff@houmcachristianschool.com
, regarding any questions.

2021 graduates, Bennett DiSalvo & Marisela Delgado received their scholarships form The Rotary Club of Houma-Terrebonne and attended a luncheon to honor them. Included in this photo are members Brett Duthu & Mart Black.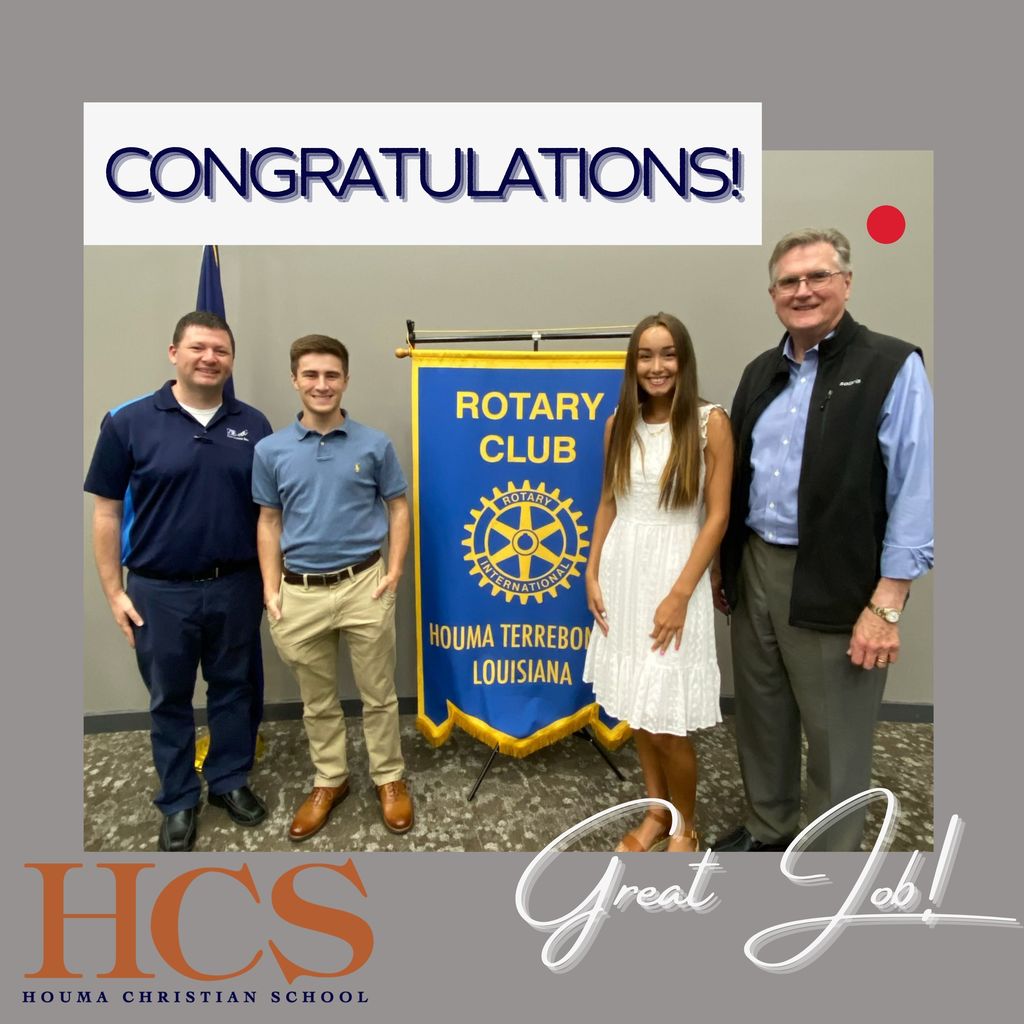 We are so super proud of our upcoming Senior, Zoe Sissac, who represented Terrebonne Parish at the Legislative Youth Advisory Council Conference at the State Capitol in Baton Rouge this past week. Great job Zoe!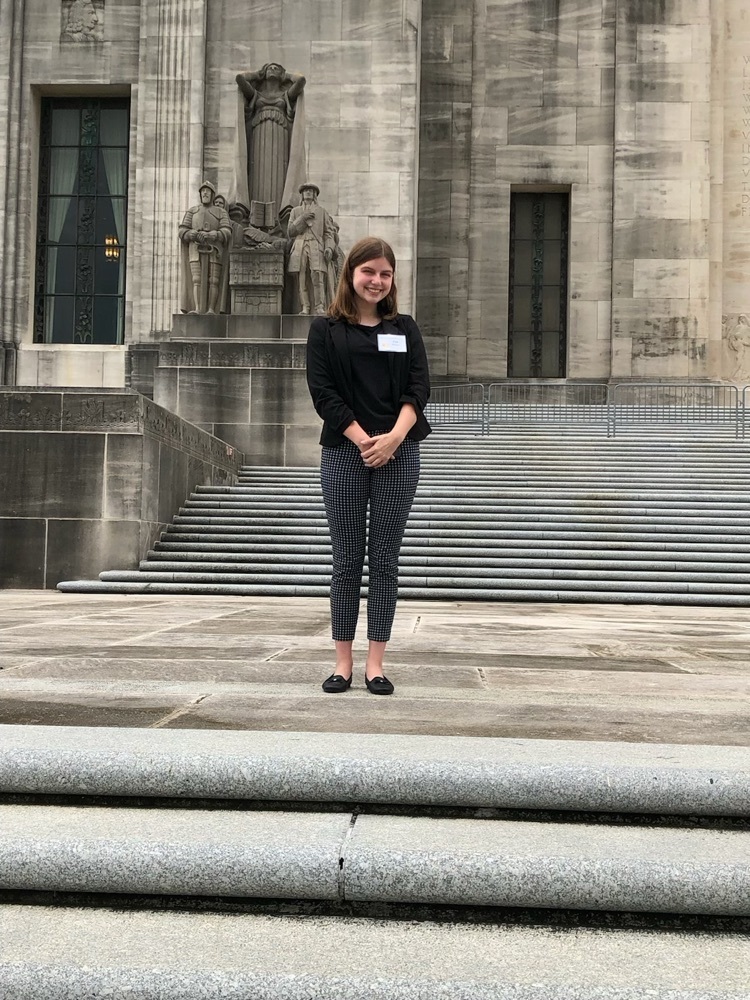 Houma Christian School "Back to School 2021" Principal's Message As the opening of school quickly approaches for the 2021–2022 school year, we are preparing a "Back to School 2021" plan for our students and parents. The Louisiana Department of Education has recently released their operational guidelines for both public and nonpublic schools to utilize in planning for the upcoming school year. While these guidelines are not mandates, they do provide valuable recommendations to help schools plan for a safe opening. It is our goal to provide a more "normal" learning environment for our students this year. Last year was a very challenging year for our school, as well as all the schools across our great country. All the research undoubtedly demonstrated that students learn best with in-person learning and having the benefit of daily teacher-led instruction. Due to Covid-19, students and staff were faced with numerous protocols, mandates, and restrictions in an effort to provide the safest environment possible. These protocols and measures were obviously needed and necessary at that time as there was still much uncertainty on best practices of how to effectively protect our students and staff. Safety and security of our students and staff is and will always be of highest priority. As we begin the 2021 school year, we are still facing significant levels of Covid-19 especially with the current Delta Variant surge. However, we are still planning for a much more normal start to the school year. We will keep some of the previous safety protocols and guidance in place to ensure the safety of our students and staff. The main areas focused on last year were social distancing, sanitizing, face coverings, and quarantining those infected and also close contacts. This year we will continue to focus on social distancing to the greatest extent possible, having a daily cleaning and sanitizing schedule, and quarantining those infected and close contacts. The state's mask mandate was lifted at the end of last school year. For this upcoming school year, students/parents and staff will have the personal option to choose to wear a face mask or not, but masks will not be mandated. We will also make some modifications to our virtual instruction for high school students from last year. Last year, we offered virtual instruction to all our students who were absent for any reason, which we believe resulted in a culture of too many students missing school for invalid reasons. We will continue to offer live virtual instruction (grades 5th -12th) to only those students that are on the official quarantine list. Students in grades Pk-4th will have alternate make-up work provided in the event of quarantine. All other students who are absent from school due to illness or other reasons will have to make up their work assignments upon returning to school following the protocols currently in place to make up assignments and assessments (student handbook). Conclusion: It is always our goal at HCS to create and maintain a learning environment that is safe and nurturing for all our students and staff. Last year, we were able to witness firsthand the devastating effects of disrupting the in-person learning environment and the negative impacts it had on both the academic and social development of our young children. It was clearly evident that students achieve much more when they are learning in a traditional classroom setting with live instruction where trained teachers are able to apply their full repertoire of teaching strategies daily. It will be our goal to operate within a more "normal" setting this year while still monitoring the data and keeping everyone safe. We ask that everyone please pray for all the schools, students, and staff as we have the arduous task of safely educating students through these challenging pandemic surges. We will continue to put our trust in Proverbs 3: 5-6 "Trust in the LORD with all your heart, and do not lean on your own understanding. In all your ways acknowledge Him, and He will make straight your paths." **More information will be coming next week.

Attention All Bus Riders! Please complete the bus form found on our website. Starting August 2nd, forms may be dropped off at the office. Allow two business days for your request to be processed. The bus will begin running on Tuesday, August 10th. Bus forms must be in by orientation on August 5th if your child will ride on August 10th. Just a reminder, high school students cannot ride the bus in the morning.

Parents have been asking about the HCS guidance in reference to 2021-2022 operational guidelines in preparation for the opening of school. We are currently working on a Back to School Plan and hopefully will be ready to send out by next week. We are planning to have a more "normal" start to the school year. Blessings

Parking Passes for Seniors will be sold in the Sanctuary on Monday, July 26th from 9:00 - 12:00. Please use the following schedule (last name) to help avoid crowding: 9:00 A-E 10:00 F-O 11:00 P-Z Parking Passes for Juniors (and Seniors who could not make it Monday)will be sold in the Sanctuary on Tuesday, July 27th from 9:00 - 12:00. Please use the following schedule (last name) to help avoid crowding: 9:00 A-E 10:00 F-O 11:00 P-Z The $15.00 Parking Pass fees will be charged to your FACTS account at the time of purchase.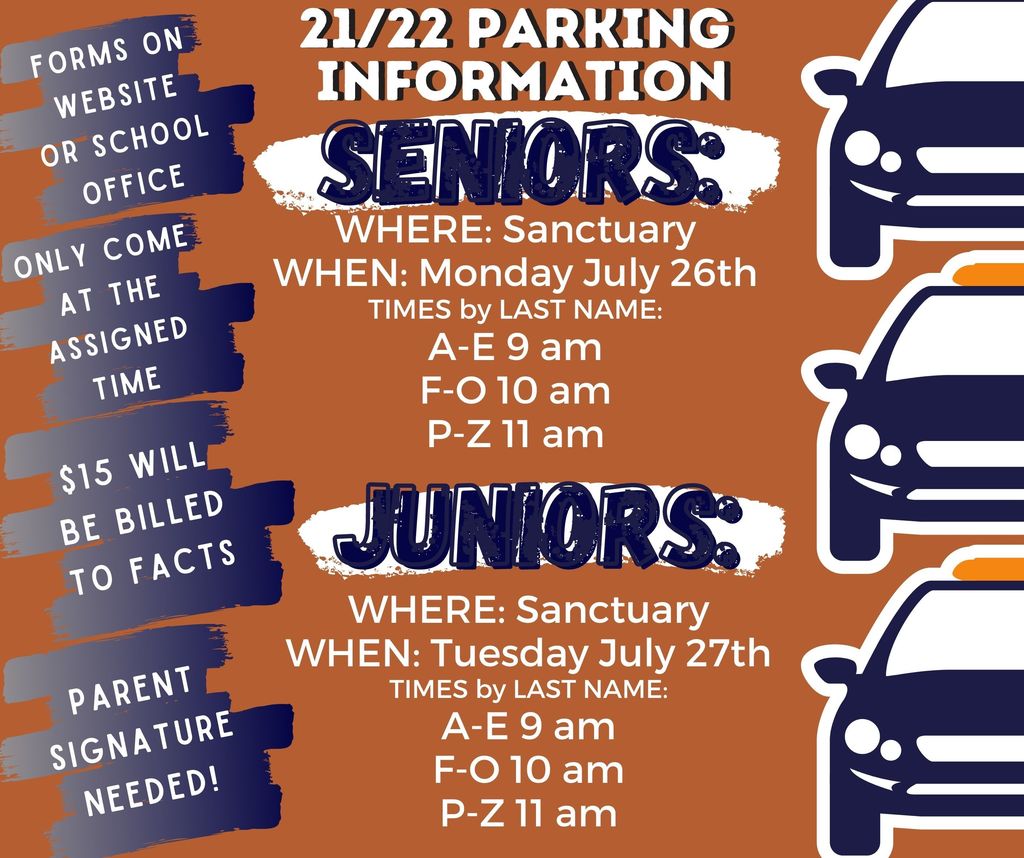 7th – 12th Grade class schedules are not yet finalized. All schedules will be completed and published by July 30th and will be available on webpams. A printed copy will also be available on August 3rd which is Student Orientation Day.

All 7th - 12th Grade students can now purchase Physical Education uniforms at School Time Uniforms. We are anticipating high school students dressing out for PE this school year.
If your child is entering grades 2nd-6th they should be accessing Renaissance to complete their summer reading. A packet went home the last week of school with instructions. It can also be found on the HCS app under documents/summer reading. Summer reading goals must be met by Friday, August 6th. Please access the Renaissance website here:
https://global-zone05.renaissance-go.com/welcomeportal/1643493
. Also, an instructional video for Renaissance can be found here if you are having trouble:
https://youtu.be/MReyZYX46NI

Want to sub at HCS? Houma Christian School is having an Equipping our Subs Training on Thursday, July 29th from 8:30am – 11:00am for anyone interested in becoming a substitute teacher for the upcoming school year. Participants will be trained and equipped on the routines and procedures of being an effective substitute teacher at HCS. We are encouraging everyone that is interested in substituting this school year to attend this workshop even if you have already have worked as a substitute in the past. Look forward to seeing you here.

Attention incoming 11th and 12th Graders: Parents, the scheduling links have been posted in your student's Remind apps, their school emails, the HCS FB, and HCS app. Remember it is a school google form so students will have to access it through their HCS gmail account. The link for 11th graders is:
https://forms.gle/6Q2KSBQUmsTkUPMw5
and the link for the 12 graders is:
https://forms.gle/qjzXrpsq3H3BGdJX8

Attention 11th and 12th Graders: We will be sending out the Google form link to schedule classes for the upcoming school year. The link will be sent through your student's Bible remind as well as through a text message from HCS. The link will go live at noon tomorrow (Thursday, July 8). The completion of the form is time sensitive, so please complete as soon as possible. Space is limited in some classes, so it is a first come, first served basis.

We are super excited to invite ALL STUDENTS, STAFF & FAMILIES in the tri-parish area to a Back to School Pep Rally! There will be tons of games and prizes, praise & worship and of course, lots of laughs! You can meet new friends, reunite with your familiar ones and receive a message of hope for this upcoming school year. We are meeting at Living Word Church, 1916 Hwy 311 in Schriever on Friday, July 30th 6-7:30pm. Would you help us spread the word by sharing this post. Remember - this is an open invite for ALL schools. We can't wait to see you there!